Program for Dispatchers
Accept and process orders easily
The dispatchers only need to enter the address,
the program automatically fills in other information
Finds a driver closest to the customer

Calculates the cost of the trip

Informs the client about the car and the time it will arrive
Shortens order processing time to 5 seconds
Increases the order taking capacity of the dispatcher of up to 600 orders per shift
Allows you to work from home or from anywhere in the world where there's decent internet connection
Supports flexible function and option settings
Power up your taxopark!
Try Delive free for 14 days.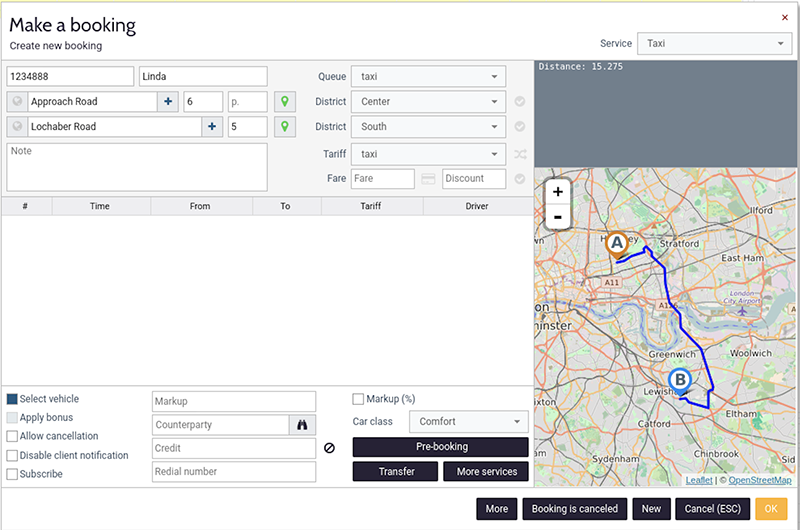 Detailed order card
Automatic calculation by GPS taximeter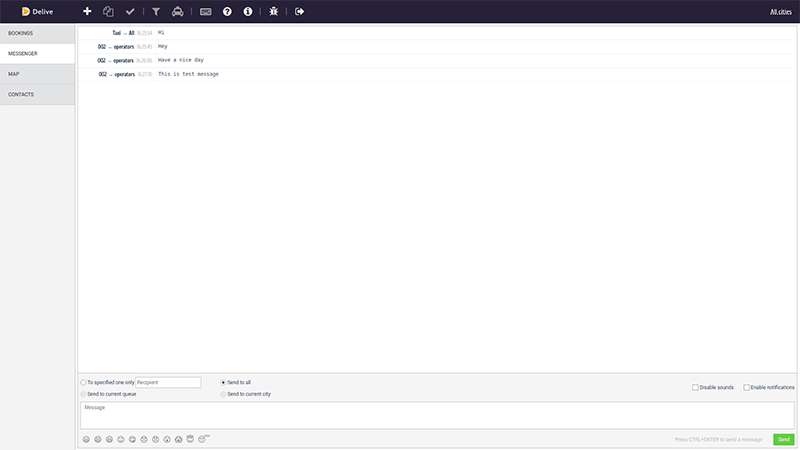 Chat with the taxi driver
Fast communication with dispatcher.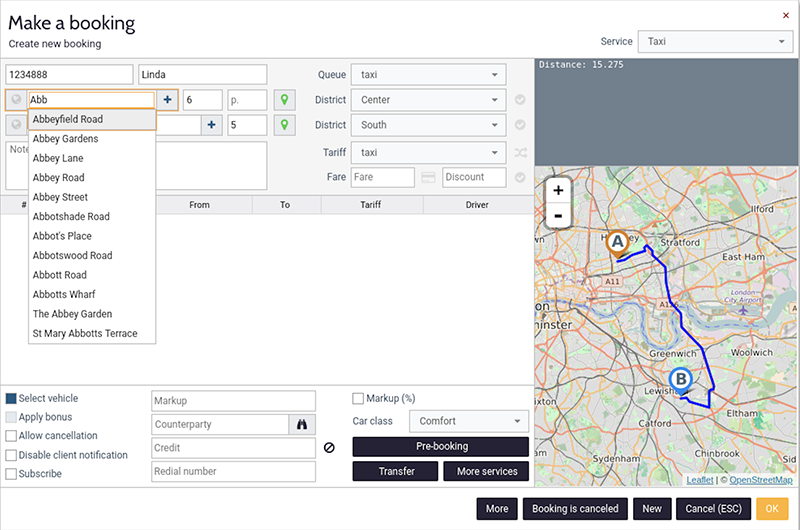 Quickly select the address
Complete statistics on completed orders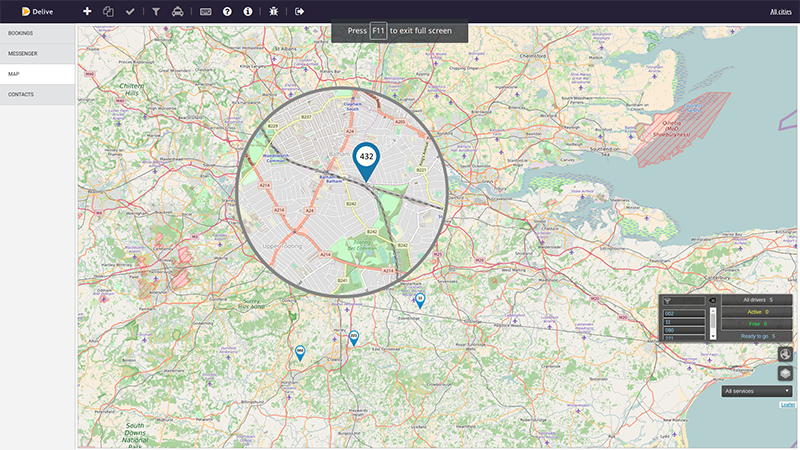 Map with the Drivers
Watch for the cleanliness of the car remotely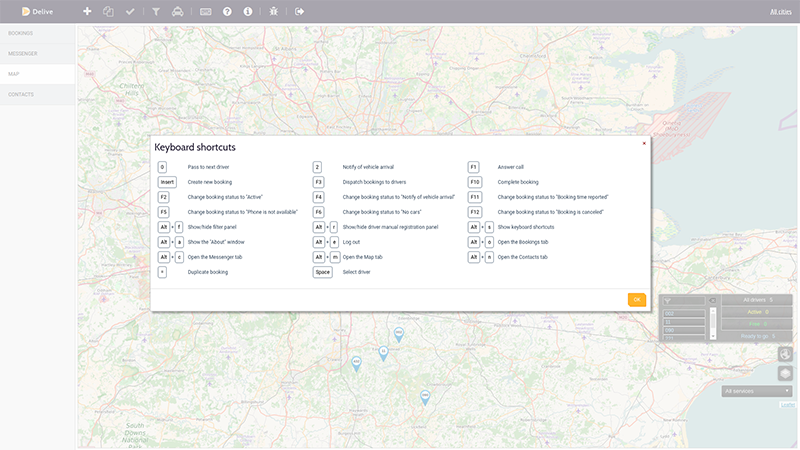 'Hotkeys'-accelerates the operation of the dispatchers
Add and remove employees: drivers, dispatchers, managers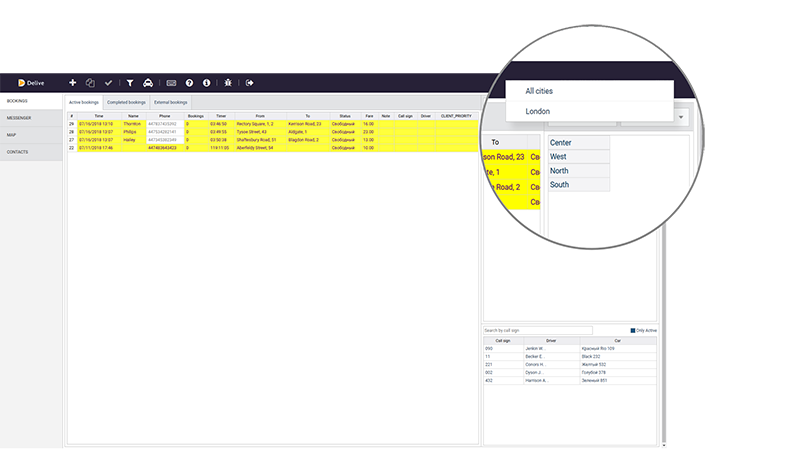 Operate in many cities
A dispatcher can accept and process orders from different cities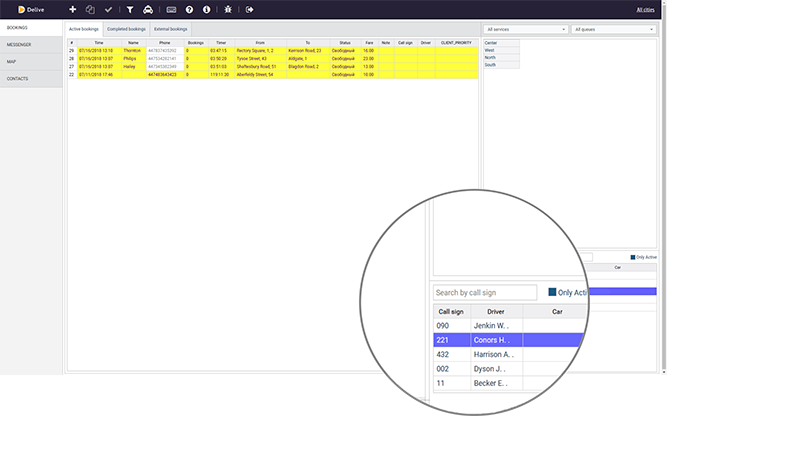 Call the driver in just 2 clicks
Set up motivational programs for clients and drivers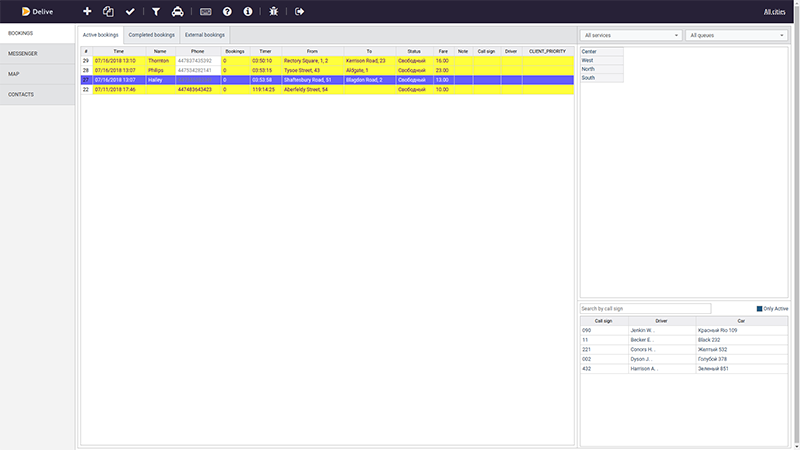 Panel for dispatcher
Panel shows the status of all current orders in real time
Try it for free now!
Complete and send us the application form and one of our representatives will contact you as soon as possible
Complete and send us the application form and one of our representatives will contact you as soon as possible